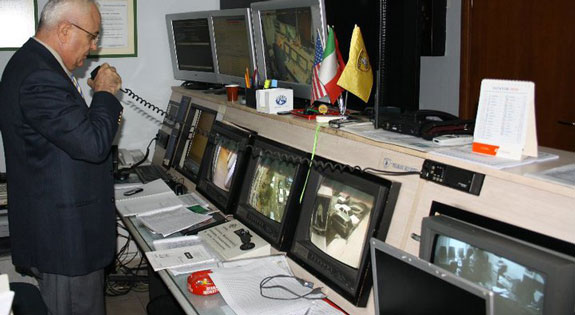 21 years of experience
A success story.
In 1996, at the time when Albania needed more than ever security, Pelikani Security Sh.p.k. started the business in the field of supervision and safety. Making it one of the first Albanian companies right arm of the Albanian state in difense of businesses and buildings at the time they needed security.
Thanks to the commitment and willingness of President Vesel Demiraj, "Pelikani Security Sh.p.k." managed to sign the first major contract with Coca Cola, one of the most well-known multinational companies in the world that had started the business in Tirana. A collaboration that continues today.

Year after year, Pelikani Security Sh.p.k. continued to have success in the private security, this meant that a ministerial decree Pelikani Security had a new license in the private security buildings and private and state accomagnamento and safety of life of Albanian citizens and foreigners strong>. p>

After that, the Company Pelikani Security Shpk acquired a new license category "B 1.3" (Physical Security of public and private buildings, protection of life of Albanian citizens and foreigners in the whole territory.) And other license "1.3" (Accompagnameto and transport of monetary values or valuables.) by the Ministry of the Interior.
Over the years, and with the advancement of technology, the development of Albania and the cooperation with many foreign customers who had a need for advanced technology for their security, Pelikani Security recrutò a staff of engineers and technical experts in the design and installation of security systems, such as surveillance systems, systems of different alarms, access control, fire protection systems, etc., to provide security to customers on a par with that offered by competitors starneri conform the standardart. Thus creating the first Albanian company that offered at the same time security service with service employees, escort service values, and electronic protection with tools Brand Name. Pelikani Security is the first company to create a centralized operational salla with stumenti transmission and reception of high technology, which controls in record time suspicious activity in all buildings within its competence.
Having at its disposal a qualified staff and contemporary means in making the service the company has established relationships with many customers contrattuai. Most of them continue to have a working relationship with Pelikani Security GROUP thanks to the seriousness and fairness demonstrated by Pelikani Security GROUP.